Welcome
Welcome to our Hebridean sheep site. We now live in the Welsh Marches on the edge of a small village near the Herefordshire/Powys border, about 18 miles north of Hereford.

(Please Click on the

for more information - opens a new tab)
We have been breeding Hebrideans for a number of years and have been involved in showing - coming 1st in Show and Reserve Champion (Hebridean Ram) at Melton Mowbray back in 2012 .
We chose to keep Hebrideans as they are a small and hardy primitive breed and very easy to handle, especially for those starting out with sheep as their first livestock.
Over the years our flock has expanded and our freezer is always full, so we can now offer our lambs for sale, either for breeding, grass cutting or for your freezer.
Latest News
As tupping is coming up, we have a number of rams available for hire should you need a tup for this autumn, including our Shearling Ram (Vault Theo) who was Reserve Champion at this year's Royal County of Berkshire Show.
Some 20 ewes are waiting for tupping in a few weeks time and they will meet our new ram Sycamore Inverlochy.
We felt that Vault Victor may like to slow down a little, so he is off locally to spend a few months starting a new flock in Kington, Herefordshire.
Sycamore Inverlochy is a proven winner and has provided winning progeny. We hope to put him to good use over the next few years.
If you have a mixed aged flock and do not want to put all of them to the ram, then we can consider homing your ewes with Sycamore Inverlochy over the tupping period.
Mouse-over for his details.
We attended the Moreton in Marsh show last year (2018) where we won 3 classes with a first in Shearling Ram (Vault Titan), Shearling Ewe (Vault Snowfire) and Ewe Lamb (Vault Moonstone). Click to see the full results

This year at the Moreton in Marsh show we were happy to take two 1st places in Shearling Ram (Vault Theo), and Ram Lamb (Vault Thunder). We also collected two 2nd and two 3rd rosettes. Click to see the full results

Zoe and Ken - October 2019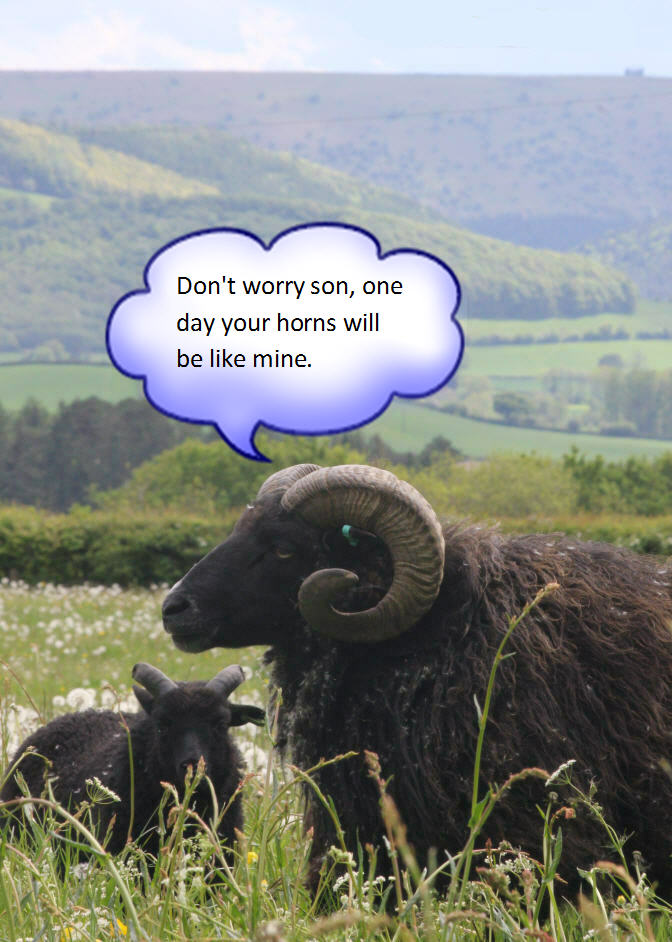 Vault Theo - Reserve Champion at Royal County of Berkshire Show 2019